Facility / Equipment introduction

| | R&D Space | Demonstration space |
| --- | --- | --- |
| Development project | International science innovation bases using local resources under industry-university collaboration | Regional science and technical demonstration center development project |
| Complection | March, 2014 | March, 2018 |
| Total floor area | 4,457㎡ | 1,306㎡ |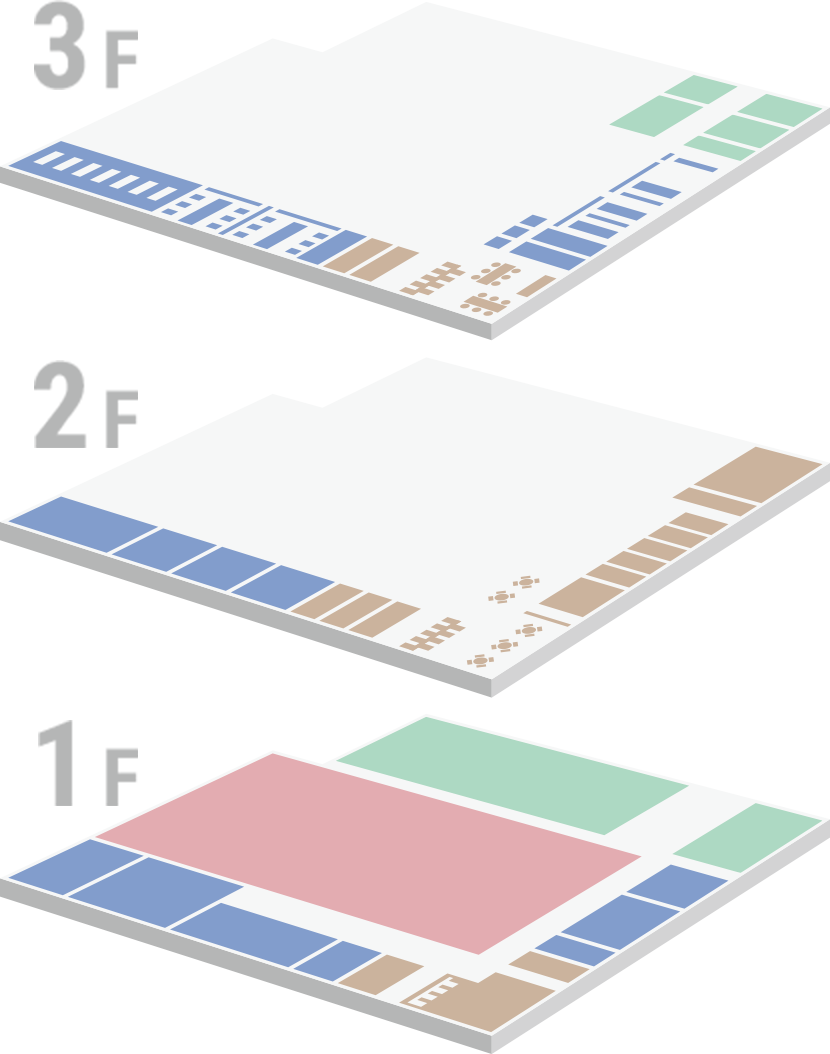 Laboratory
Demonstration area
Large space laboratory
Shared area
Large space laboratory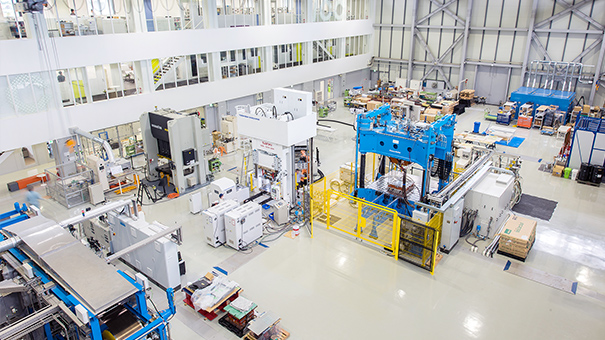 Built with a large experimental space of atrium from the 1st floor to the 3rd floor, it is possible to verify the production line at the site and to assemble, evaluate and verify large continuously molded structural members. This is the first research facility of University in Japan that has such a large space.
Laboratory
We have an open environment that enables researchers to communicate freely by removing walls and partitions as much as possible.
Membership area
Membership Program Provides free desk space for members and an internet connection. They can search and browse documents using a document search PC.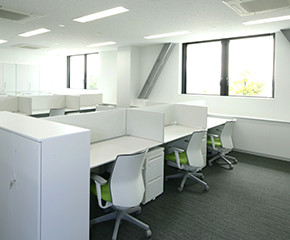 Demonstration area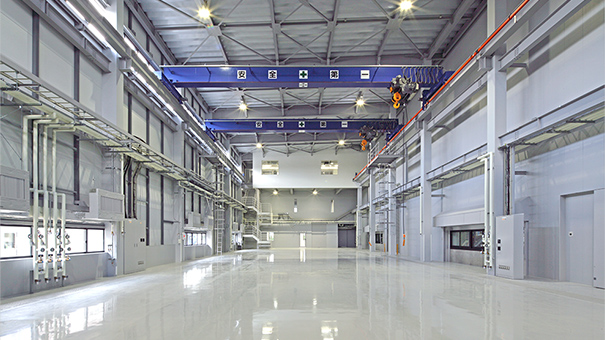 Non-disclosed Laboratory
When a theme is upgraded to the next stage accompanied by specific application, it is seamlessly continued in this lab without disclosure. Since activity performed here is not disclosed, the researchers can conduct highly confidential research and development.
Rental laboratory
We have the rental laboratories as a satellite R & D base for companies. Multiple corporate researchers are stationed, and it is possible to carry out R & D intensively.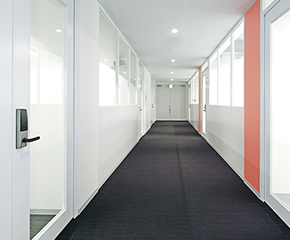 Shared area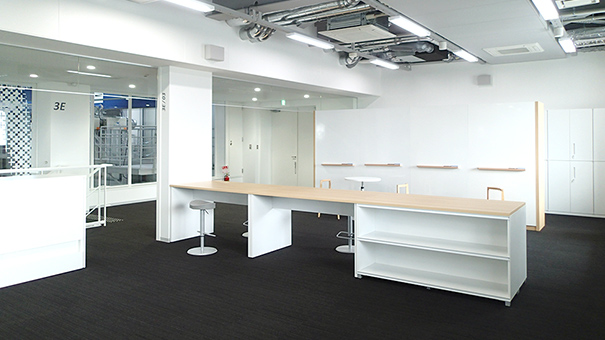 The knowledge corridor
The corridors are wide enough to communicate everywhere, with whiteboards and sofas. Communication arisen from researcher's frequent coming and going leads to new ideas.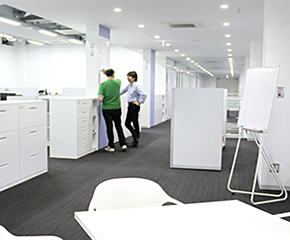 Foyer
There are places for researchers to gather and relax. They have a view of the countryside and Mt. Hakusan in each season, and are sometimes used as a meeting space and lunch space.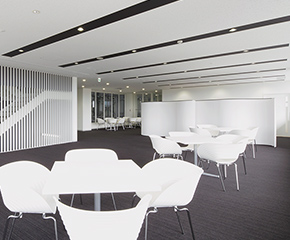 Refresh room
Lounge with vending machines for drinks and light meals, sofas and tables.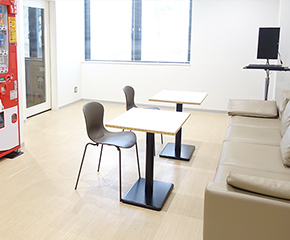 Main conference room
The conference room can hold events and seminars for about 100 people, and is equipped for large-scale web conference.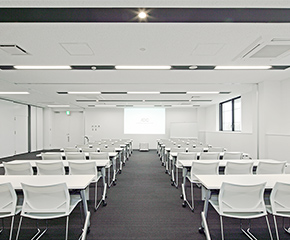 Small meeting rooms
There are small meeting rooms where about 10 people can meet, and they are used for small-scale web conferences.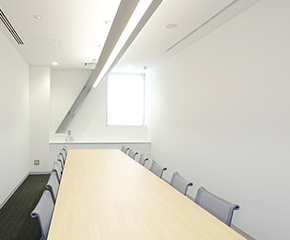 Main equipment
Double Belt Press Line

IPCO

Heating area

Length

2000mm

Temperature

max 380℃

linear pressure

max 30KN/m

Cooling area

Length

750mm

Cooliant temperature

35~50℃

Pressure

max5MPa

Reserve area

Length

1000mm

Belt velocity

0.1~5m/min

Resin Transfer Molding Unit(HP-RTM)

KraussMaffei

SFT-MX

Maximum force

6000kN(600t)

Minimum force

60kN(6t)

Maximum stroke

1500㎜

Maximum upper mold weight

10t

Maximum lower mold weight

20t

Table size

W3000×D2000㎜

200t Hydraulic Press

Sanki Seiko Co., Ltd.

CFR-1210-200FG

Maximum force

2000kN(200t)

Maximum stroke

800mm

Ascending speed

270mm/min

Descending speed

500㎜/min

Maximum upper mold weight

3.0t

Maximum lower mold weight

1.5t

Table size

W1200×D1000㎜

Autoclave

ASHIDA MFG.CO.,LTD.

ACS-5903

Inner volume

φ1000×L1500mm

Maximum temperature

~400℃

Maximum pressure

2.0MPa
Air or nitrogen

Laminating machine

Tsudakoma Corporation

Lay-up range

1000mm×3000mm

Lamination speed

40m/min

Supply material roll diameter

maximum φ17inch

INSTRON

Hydraulic fatigue testing machine

INSTRON

8804

Load capacity

500kN

Stroke range

±75mm

Table size

3000×870mm

Zwick

Universal testing machine

ZwickRoel

Alround Line Floor Z250SE

Load capacity

250kN

Constant Temperature Chamber

Temperature range(-80~250℃)

3D X-ray microscopy

ZEISS

XradiaXRM-410 Versa

Resolution

0.9μm

Maximum size of sample

φ300mm

Weight limit of sample

15kg

Nuclear magnetic resonance

JEOL RESONANCE

FT-NMR 500MHz

SCM

11.74T

Inner diameter

54/89mm

X-ray photoelectron spectrometer

Thermo Fisher Scientific

K-Alpha

Selectable area spectroscopy
Sputter depth profiling
Micro-focused monochromator
Snapshot acquisition
High-resolution chemical state spectroscopyInsulator analysis
Quantitative chemical imaging

FE-SEM

JEOL RESONANCE

JSM-7100F(TTL,EDS)

Resolution

1.2nm(30kV)3.0nm(1kV)

Magnification

×10~×1,000,000
See more