COLLABO
Industrial Collaboration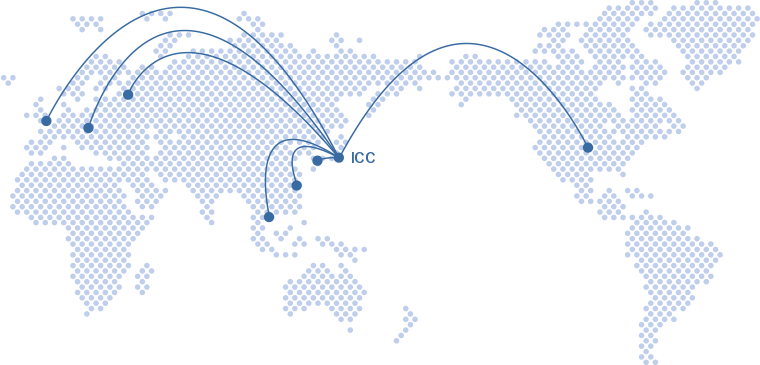 ICC, the R&D center of composites, works with industry to create innovations on composite materials. To this end, ICC has the function as an open innovation platform where researchers from companies, universities and research institutes can get together and conduct R&D or demonstration jointly with ICC or with other companies in various fields and industries.
Platform functions of ICC
Building an industry-academia collaboration network through open innovation under one roof
Advanced equipment such as analyzers, evaluators and manufacturing equipment for full-scale prototyping is available
Various support including planning of industry-academia joint R&D projects and applying for R&D public funds
Various study group activities, hosting seminars and joint exhibition
Providing business matching opportunities between companies
Collaboration with international industrial clusters and research institutes (HR exchange, joint research, etc.)
Examples of such collaborative activities include the "Hokuriku Advanced Composite Material Association" (HACM), "Composite Highway Consortium (CHC)", the collaboration with overseas industrial clusters, and ICC organizes these activities as a core member.
Hokuriku Advanced Composite Material Association(HACM)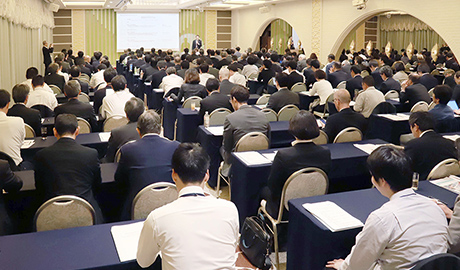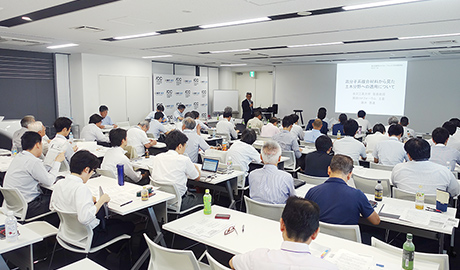 The Hokuriku Advanced Composite Material Association (HACM) was established in September 2004 to promote effective collaboration between industry, academia and government in the field of composites. Prof. Isao Kimpara, a professor of Kanazawa Institute of Technology and an advisor of ICC, was the first president of HACM and started a predecessor study group with some volunteer companies in Hokuriku area. Then the ICC's director Prof. Kiyoshi Uzawa of Kanazawa institute of Technology was appointed as the second president in May 2015, and the group has been gradually expanding the scope of its activities with companies in Hokuriku and other areas.
Currently HACM consists of approx. 60 members from various sectors and focuses on activities throughout the year such as organizing seminars, lectures and workshops, exhibiting at a trade show, as well as collaborating with ICC and the CHC.
Since its establishment, HACM has been providing information on the latest trends and networking among member companies to further promote collaboration in product manufacturing.
Composite Highway Consortium (CHC)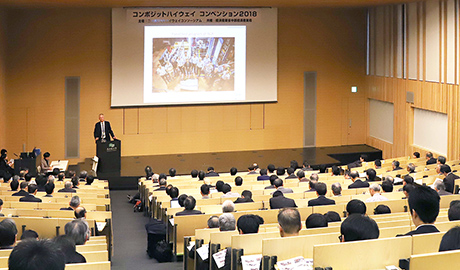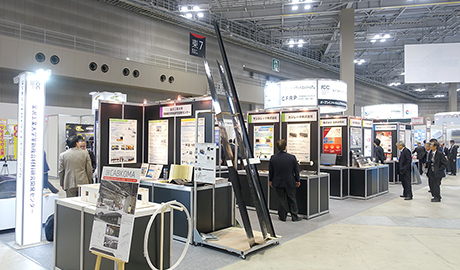 In November 2014, three domestic composites centers (ICC of Kanazawa Institute of Technology, NCC of Nagoya University, GCC of Gifu University) together with local governments and public research institutes in the Tokai and Hokuriku regions formed a consortium under the "Tokai-Hokuriku Collaborative Composites highway Concept" to promote wide range of industry-academia-government collaboration and started its activities. Later, as the scope of the activities expanded, it was renamed as "Composite Highway Consortium".
In order to achieve a competitive edge over Europe, the world leader of composites, CHC is taking steps to create a supply chain and new markets by utilizing the respective strengths and features of the Hokuriku and Tokai region – Textile and machinery industries are concentrated in Hokuriku region while the automotive and aviation industries are active in Tokai area – and promoting collaboration between two regions.
To date, CHC has been actively engaged in a variety of activities, including holding seminars for companies that are considering or are interested in entering the composites-related business, match-making of seeds and needs, organizing an annual convention, establishing "CH Awards" involving major user companies as juries, and joint exhibitions. ICC is also actively participating in its activities.
Collaboration with German industrial cluster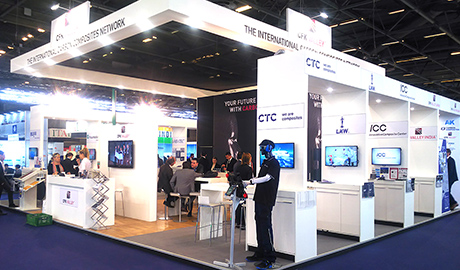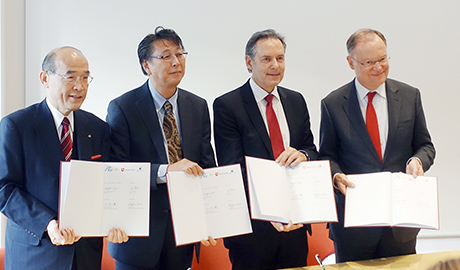 As a platform for industry-academia collaboration, ICC has been actively developing overseas partnerships. In October 2015, ICC signed a collaborative agreement with CFK-Valley, an industrial cluster for CF composites located in Stade, Lower Saxony of Germany, to work together on technology development and industrialization. CFK-Valley then merged with another cluster "Carbon Composites" in southern Germany in 2019 to form "Composites United". Now it's one of the biggest industrial clusters of composites in the world with more than 400 members.
Taking this agreement as an opportunity, mutual exchange between two countries has been continued: In particular, ICC has organized a group of ICC member companies to visit Germany and held technical exchange meetings, while accepting visits by German delegates and held networking events, and so on.
In October 2018, Japanese delegation visited Germany, participated in ITHEC2018 -a conference and exhibition specializing in thermoplastic composites held in Bremen- and promoted the technologies of Japanese companies. In addition, ICC co-exhibited in the former CFK-valley booth at the world's largest exhibition of composites "JEC World" in 2019.
Furthermore, based on the technical exchange between Japan and Germany, an international joint research project has been launched in 2020 by companies and institutions from both countries.
In the future, ICC and Composites United will continue to work together to develop joint technology and business exchanges between the companies in the two networks.